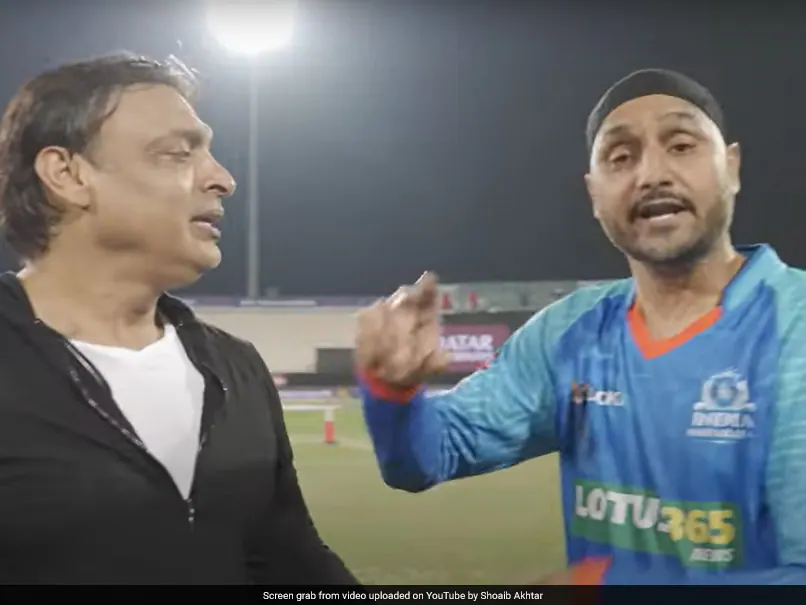 Harbhajan Singh, the celebrated Indian spin bowler, and Shoaib Akhtar, the iconic Pakistani fast bowler, were recently caught in a hilarious exchange that has taken social media by storm. The two legends, fierce rivals on the field, displayed their off-field camaraderie in a video that has amused fans.
The video features Singh playfully accusing Akhtar of misbehavior and captures the essence of their friendly banter. The two cricketers, who have had numerous on-field battles during their illustrious careers, share a genuine bond off the field, and this video serves as a testament to their friendship.
During the exchange, Singh jokingly accuses Akhtar of misbehaving with him during a match in Pakistan, to which Akhtar playfully retorts that he was merely trying to scare the Indian spinner. This light-hearted back and forth between the two legends have sparked laughter and nostalgic conversations among cricket enthusiasts across the globe.
The video has garnered significant attention online, with fans from India and Pakistan praising the duo for their sportsmanship and their friendly rapport despite their intense on-field rivalry. This heartwarming exchange highlights sports' positive impact on fostering friendship and unity between different nations.
Fans have also been reminded of a funny incident shared by Akhtar, in which he recalled how Singh once accidentally hit him on the head with his bat during a match. Instead of escalating tensions, the incident led to laughter and further cemented their off-field bond.
As cricket fans continue to revel in this humorous interaction between Singh and Akhtar, it reminds them that sports can be a powerful catalyst for fostering friendships and bringing people together from diverse backgrounds.