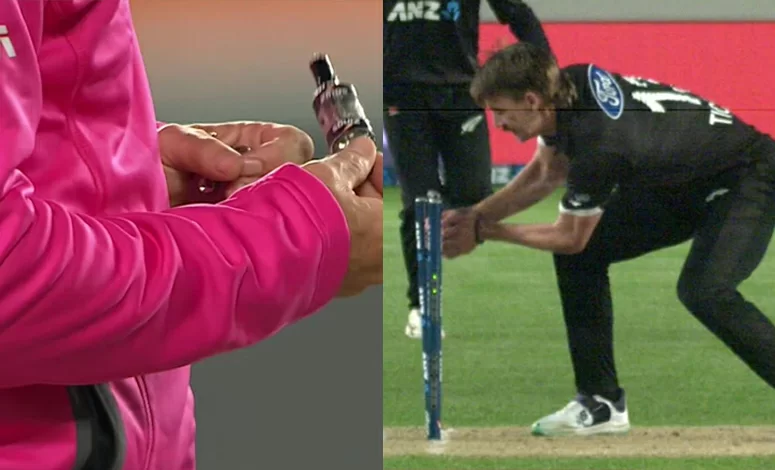 In the first ODI between New Zealand and Sri Lanka held at Eden Park, Auckland, a peculiar incident involving Sri Lanka's Chamika Karunaratne and a Zing bails malfunction. The match was won by New Zealand by a massive margin, but not before the umpire's controversial decision surprised everyone.
In the 18th over of Sri Lanka's innings, Karunaratne hit Blair Tickner's delivery toward the mid-wicket region and attempted a double run. Realizing a second run was impossible, he tried to return to the non-striker's end but failed to reach in time. Tickner dislodged the bails, but they didn't light up as expected. To everyone's astonishment, the umpire declared Karunaratne not out.
It was later discovered that the bails didn't light up due to a dead battery, which saved Karunaratne from a dismissal. This incident led to discussions among cricket fans and experts about the reliability of Zing bails technology.
Despite the baffling event, New Zealand secured a convincing 198-run win over Sri Lanka, with Henry Shipley taking 5-31 in his fourth match for the Black Caps. Sri Lanka was bowled out for a meager 76, their lowest ODI score against New Zealand and fifth-lowest overall.
The incident with the malfunctioning Zing bails added a dramatic twist to an otherwise one-sided match. As the series moves forward, both teams will be looking to put their best foot forward, with New Zealand seeking an unassailable 2-0 lead and Sri Lanka aiming to bounce back and stay in contention for valuable ICC CWC Super League points for direct World Cup qualification.