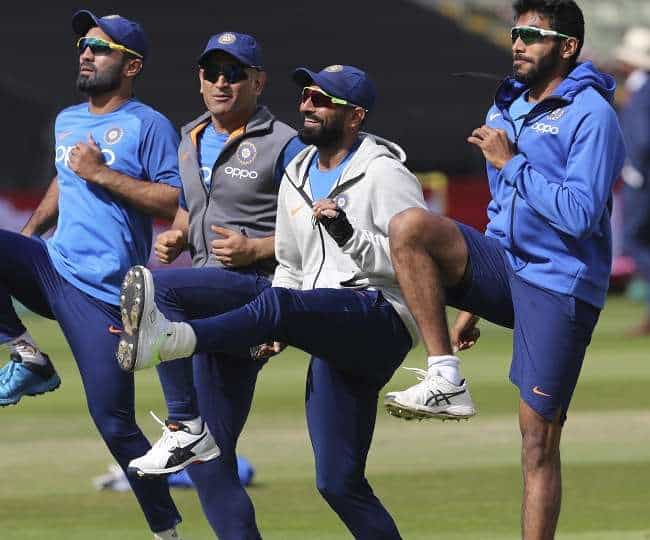 In the 40th World Cup 2019 against Bangladesh, one such player in Team India has been included in the playing eleven, which was earlier included in Team India's 15-member team in the 2007 World Cup but 12 years ago today it is world Have a chance to debut the cup. Yes, we are talking about wicketkeeper-batsman Dinesh Karthik.
In 2004, Dinesh Karthik, who had been debuting in international cricket even before MS Dhoni, got the chance to play the World Cup after 15 years. Dinesh Karthik was earlier part of the Indian team in the year 2007, but at the time, Dhoni did not include him in the playing XI due to the presence of Dhoni. Surprisingly, the team India was eliminated from the World Cup after the league round by losing the match against Bangladesh.
Team India captain Virat Kohli has replaced Dinesh Karthik in place of Kedar Jadhav. Kedar was a useful batsman for Jadhav number 5, but in this tight match, Virat has given Dinesh Karthik a chance. This will also reduce the lack of an experienced batsman. Although Dinesh Karthik is a wicketkeeper, he also manages to field. In this way, they are an excellent choice for Team India.
Dhoni was the only wicket-keeper batsman in the year 2011 after the year 2007. After that, Dhoni also took over the wicketkeeping in the 2015 World Cup. However, this time, Dinesh Karthik was included in the team as reserve wicketkeeper and experienced batsman. Karthik was not part of Team India in the first seven matches, but he got a place in the team in the 8th match.