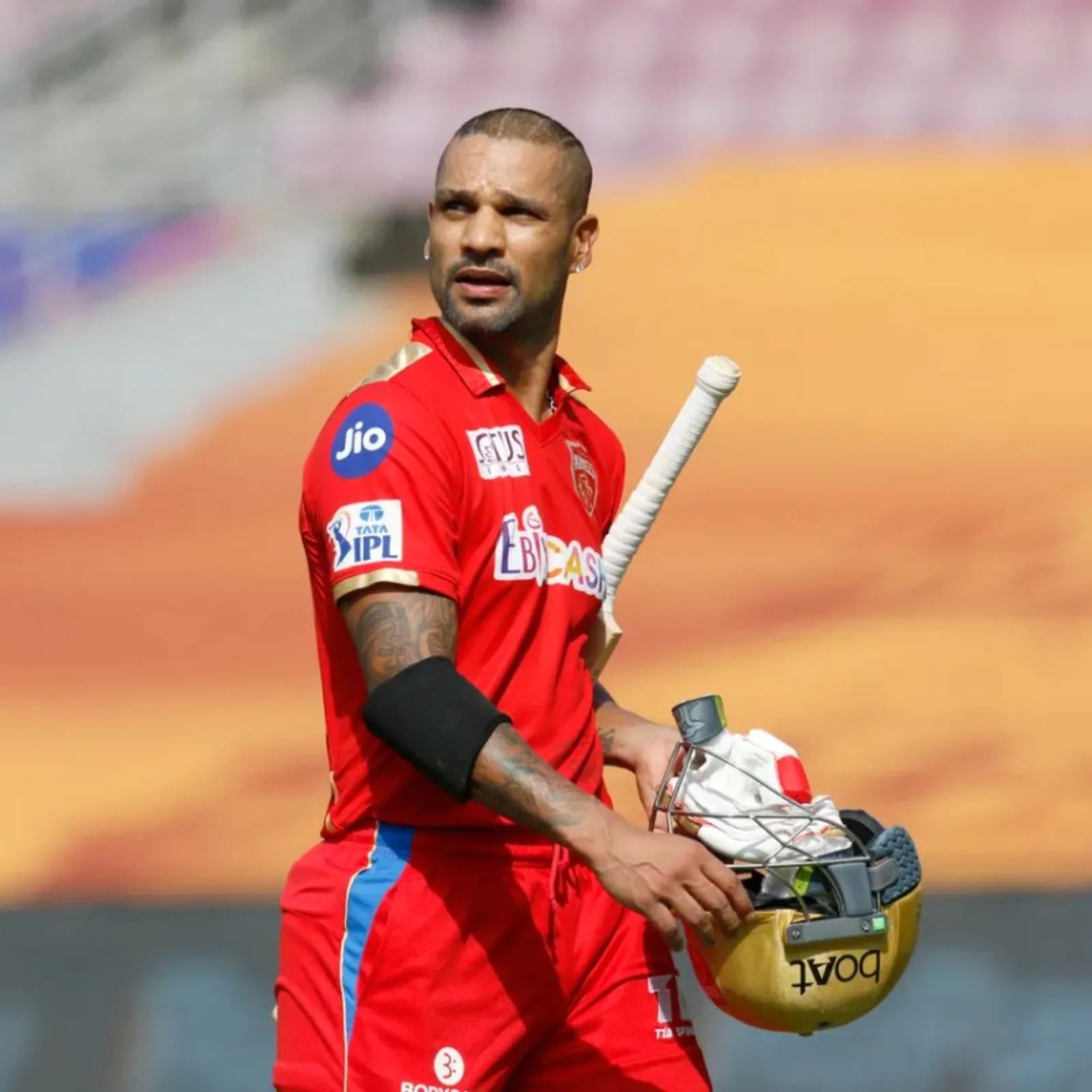 Guwahati, April 5, 2023 – Punjab Kings' captain Shikhar Dhawan, known for his explosive opening batting, has upped the ante in the recent IPL matches, bringing a refreshing new approach to his game. His recent performance against the Rajasthan Royals was pivotal in the Kings' five-run victory at the Barsapara Cricket Stadium on Wednesday.
Dhawan's Blitzkrieg at Barsapara
Opening the innings, Dhawan put on a scintillating show, scoring 86 runs off 56 balls at a strike rate of over 153. His blistering knock followed a powerful 29-ball 40 in Punjab Kings' season opener against Kolkata Knight Riders in Mohali.
The seasoned opener revealed that he has made a conscious effort to improve his strike rate, particularly during the middle-overs. Dhawan took his time to settle in before launching a fierce attack on the Rajasthan Royals spinners.
A Refreshing Transformation
Former South African cricketer and cricketing legend AB de Villiers was in awe of Dhawan's new-found aggression. He commented, "To be honest, I haven't seen him play like that." De Villiers was especially impressed by Dhawan's audacious reverse six off Jason Holder in the 18th over. "Look at him moving around, I have never seen him playing like this. It is refreshing, and I think he has got a lot of runs in him this season," added De Villiers.
Nervous Moments and Team Effort
Dhawan, who has been leading the Punjab Kings effectively, admitted to some nervous moments during the match, especially when Shimron Hetmyer and Dhruv Jurel took the game down to the wire. However, he praised the bowlers for maintaining their composure in the face of dew and pressure. Sam Curran, in particular, was lauded for his excellent death bowling.
Early wickets in the powerplay also played a crucial role in the Kings' victory, as Dhawan acknowledged: "Scoring 197 and then my bowlers coming and getting early wickets and keeping the pressure on, and then Nathan came on and got wickets. We never let the game get out of our hands. There were some moments that were hard, but I think it was a great team effort."
As the IPL season progresses, fans and cricket enthusiasts will be eagerly watching Shikhar Dhawan 2.0, hoping his revamped batting style will bring more thrilling moments and success to the Punjab Kings.