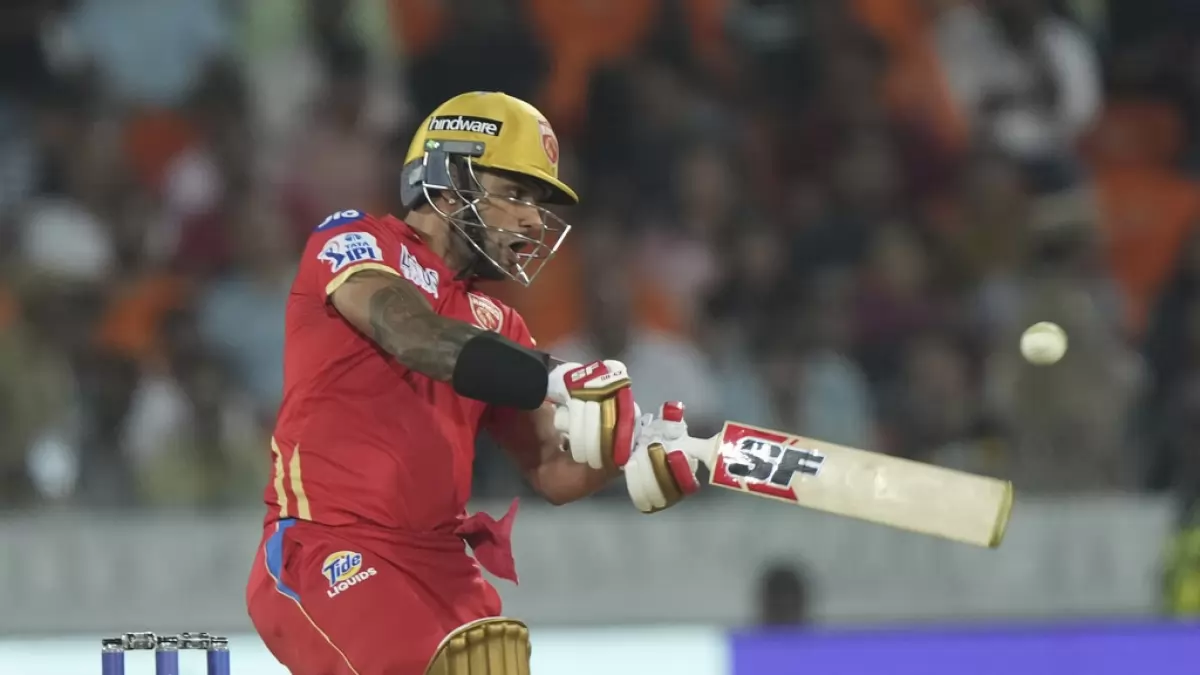 In a remarkable display of individual brilliance, Punjab Kings' captain Shikhar Dhawan single-handedly carried his team to a competitive total of 143 against Sunrisers Hyderabad in the 14th match of the Indian Premier League held on April 9, 2023.
Opting to field first, Sunrisers Hyderabad put the Punjab Kings' batting lineup under immense pressure, with the team reeling at 88 for 9 in the 15th over. However, Dhawan's heroic innings of 99 not out off just 66 balls, consisting of 12 fours and 5 sixes, changed the game's dynamics. He was well-supported by Mohit Rathee, who faced only two deliveries in a crucial 55-run partnership that lasted five overs.
Dhawan, who scored more than two-thirds of Punjab's total, received praise from the crowd and his team's owner, Preity Zinta. His performance was likened to Ben Stokes' heroics in the epic 2019 Headingley Test and drew comparisons with other memorable innings.
The Punjab Kings' captain expressed his satisfaction with his innings, stating that it was one of his best performances. He said, "It's good because I played to the end and from the other ends wickets are falling. We made a respectable total, and now we can fight for that." The Hyderabad crowd's support and their cheers as he donned the orange cap added to Dhawan's delight.
Sunrisers Hyderabad's bowlers, including Bhuvneshwar Kumar and Umran Malik, struggled to break the 10th wicket partnership between Dhawan and Rathee. Despite several chances to dismiss Dhawan, including three dropped catches by Bhuvneshwar, the Sunrisers could not put an end to his phenomenal innings.
As the innings break commenced, the forecaster win probability stood at 22.17% for Punjab Kings and 77.83% for Sunrisers Hyderabad. With a respectable total on the board, Punjab Kings now have a fighting chance to defend their score.
The second half of the match will decide whether Shikhar Dhawan's incredible innings will be enough for Punjab Kings to secure a victory, or if Sunrisers Hyderabad will successfully chase down the target.