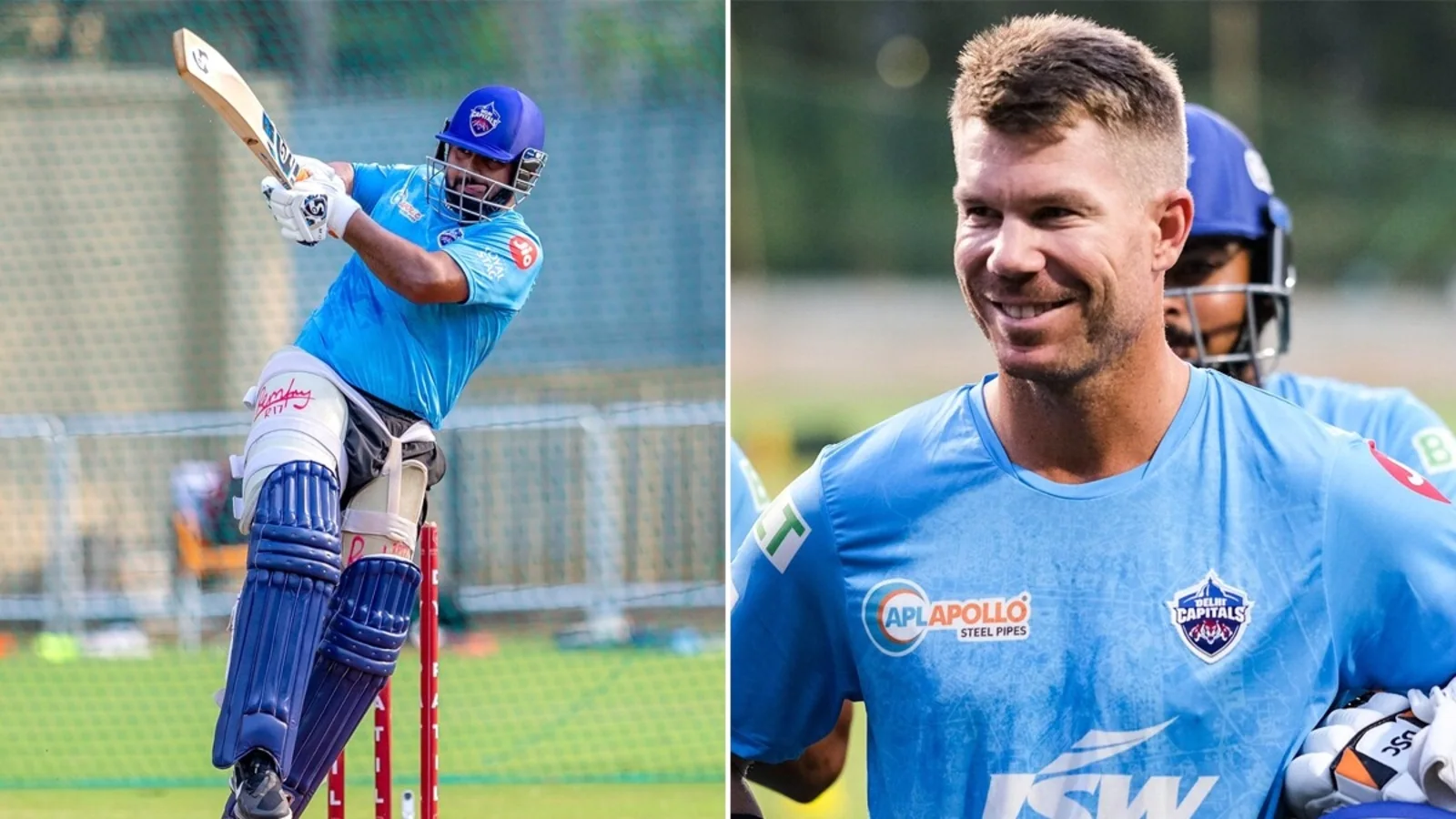 The Delhi Capitals (DC) have announced David Warner as their captain for the 2023 edition of the Indian Premier League (IPL), stepping in to lead the team as Rishabh Pant recovers from a recent injury. In a heartfelt message, Warner acknowledged the big shoes he has to fill and expressed his motivation to perform well in Pant's absence.
In a video shared on the Delhi Capitals' social media channels, the Australian cricketer had a special message for Pant, wishing him a speedy recovery and assuring him of the team's determination to succeed. "We have big shoes to fill and are motivated even more in your absence," Warner said.
The talented Rishabh Pant, who has been a crucial part of the Delhi Capitals for several seasons, suffered an injury that has ruled him out of the upcoming IPL matches. Pant's absence is a significant setback for the team, considering his impressive performances as a wicketkeeper-batsman and leader.
David Warner, who has vast experience in the IPL, is expected to bring his expertise and aggressive style of play to the table as the team's new captain. Fans and teammates alike have high expectations for Warner's leadership, as they hope to see the Delhi Capitals continue their successful run in the league.
Delhi Capitals' management and coaching staff have expressed confidence in Warner's ability to lead the team. They believe his experience and cricketing acumen will help guide the Capitals through the challenges of the upcoming season.
As the IPL 2023 season approaches, all eyes will be on David Warner and the Delhi Capitals as they embark on their campaign without their star player, Rishabh Pant. The team's ability to adapt and perform under new leadership will be crucial in their pursuit of IPL glory.
Will the Delhi Capitals rise to the challenge and maintain their momentum in the IPL 2023 season? Only time will tell, but one thing is certain: the team and its new captain, David Warner, are more motivated than ever to succeed.