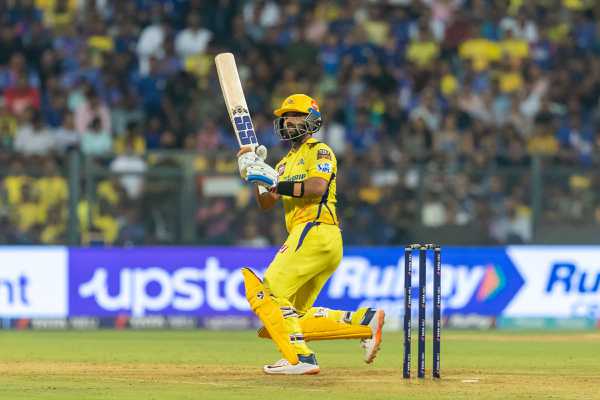 In a spectacular display of teamwork and individual talent, the Chennai Super Kings (CSK) defeated the Kolkata Knight Riders (KKR) by 49 runs to secure their position at the top of the points table. CSK captain Mahendra Singh Dhoni expressed his gratitude to the enthusiastic crowd at Eden Gardens for their unwavering support during the match.
Dhoni acknowledged that many fans donning the CSK jersey would likely switch to KKR colors in future games, interpreting their current support as a potential "farewell" gesture. This comes amidst speculation that this Indian Premier League (IPL) season could be Dhoni's last in action.
The CSK captain praised his team's bowling performance and their ability to manage injuries, emphasizing the importance of motivating young players to step up when needed. "We have been fortunate that all the guys coming in are performing," said Dhoni, highlighting the team's resilience.
A standout performer in this IPL season, Ajinkya Rahane, has contributed significantly to CSK's success, scoring 209 runs in just five matches. Rahane, who was left out of the national Test team last year, has been making a strong comeback, achieving an impressive average of 52.25 and a strike rate of 199.04.
Dhoni commended Rahane's performance, stating, "We realize the potential of someone when we allow him to bat the way he bats. We give him freedom, give him the best position." He further explained that in a team setting, it is crucial for some players to sacrifice their preferred positions to ensure the team's overall success.
As the IPL progresses, the Chennai Super Kings continue to demonstrate their determination and skill, with Rahane's resurgence playing a key role in their victories.