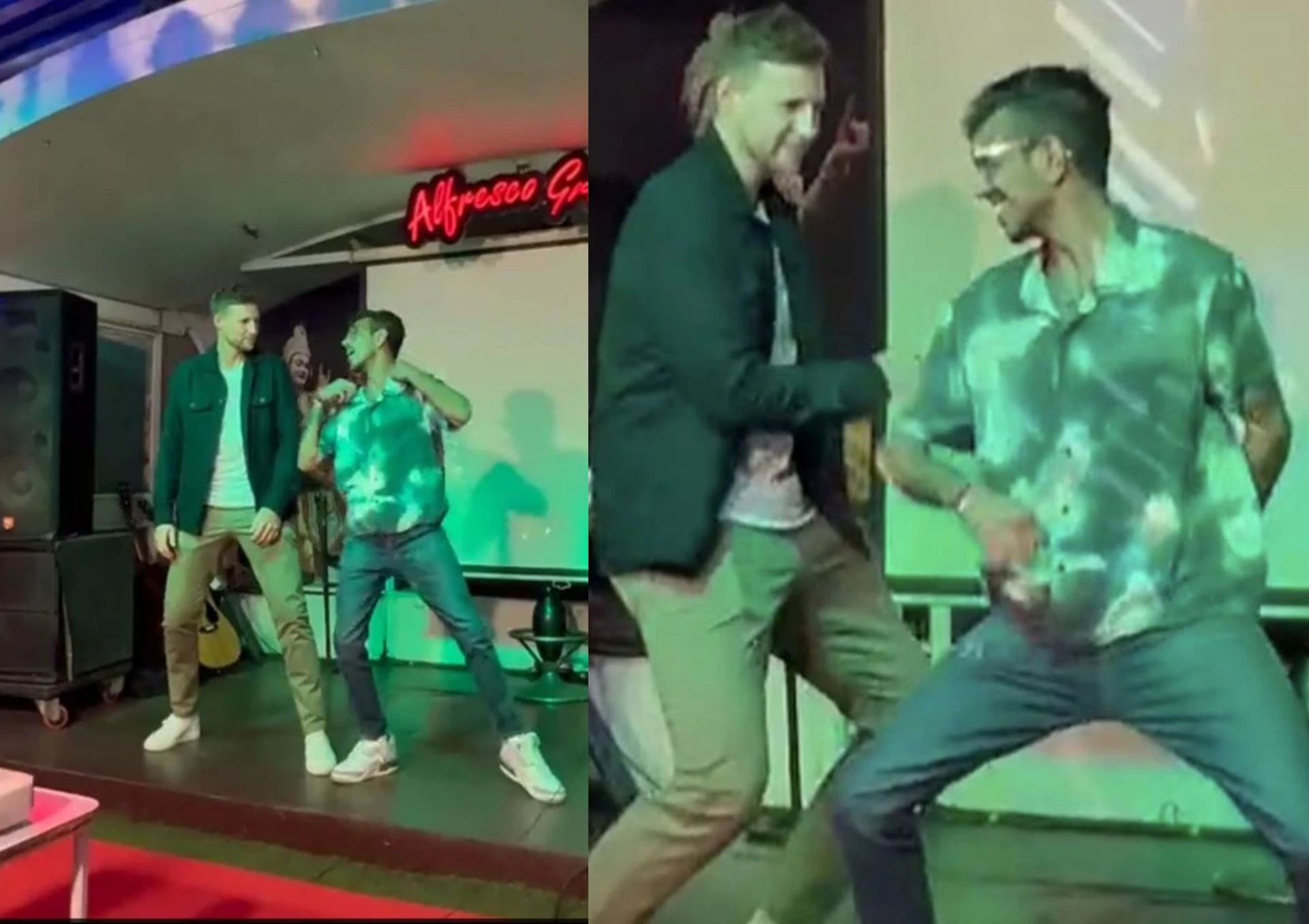 Veteran spinner Yuzvendra Chahal shone brightly in the IPL 2023 match on Wednesday as he took two wickets for the Rajasthan Royals in their nail-biting victory over Chennai Super Kings. Chahal's impressive performance brought his wicket tally to 10 in just four matches, earning him the prestigious purple cap.
While his on-field prowess was undeniable, it was Chahal's off-the-field antics that caught the public's attention. A video of the cricketer dancing with Rajasthan Royals' new recruit and England batter Joe Root to the song "Biba" went viral on social media, leaving fans both amused and impressed.
In a conversation with RR pacer Sandeep Sharma and bowling coach Lasith Malinga, Chahal shared that the catchy tune was one of his favorite songs, and the dance moves were suggested by Root himself. The pair's spontaneous dance routine demonstrated their camaraderie and the lighter side of cricket.
The match against Chennai Super Kings was a thriller, with MS Dhoni and Ravindra Jadeja nearly leading their team to victory in a high-stakes chase. Ultimately, it was Rajasthan Royals' seamer Sandeep Sharma who delivered a three-run win for his team, denying Dhoni the perfect finish to his 200th game for CSK.
Chahal's stellar performance on the field, coupled with his lighthearted and entertaining dance video, has captured the hearts of cricket fans worldwide. As the IPL 2023 season continues, all eyes will be on Chahal and his teammates as they aim for success both on and off the field.