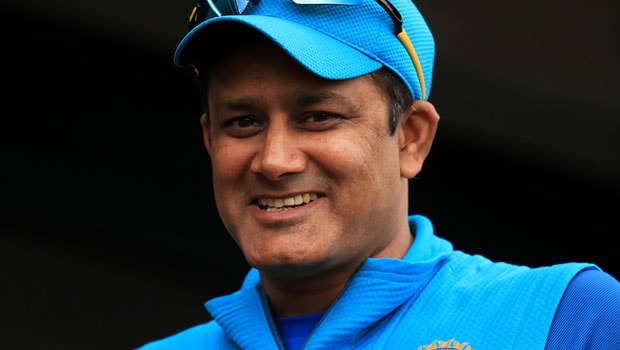 Indian cricket legend Anil Kumble has named West Indies powerhouse Chris Gayle as the G.O.A.T (Greatest of All Time) in the Indian Premier League (IPL) history. Kumble, who has both played and coached in the IPL, lauded Gayle's ability to turn any game around with his destructive style of batting.
During a recent Q&A session on JioCinema, the former Royal Challengers Bangalore (RCB) player and ex-Punjab Kings coach shared his admiration for Gayle's impact on the league. "I can certainly look back and say probably Chris Gayle, someone who is larger than life. The way he came across as a player! What he brought to RCB and the way he sort of changed the whole powerplay and the power he brought to batting," said Kumble.
In addition to his on-field achievements, Gayle is also known for his charismatic personality and camaraderie with teammates. In an episode of 'My Time with Virat', available on Jio Cinema, Gayle reminisced about sharing the dressing room with Virat Kohli and their numerous 100-run partnerships. He fondly recalled their fun times dancing and celebrating together.
"Sharing a dressing room with Virat and the other guys, once I am there, I am always jovial and having a lot of fun, dancing and everything like that," said Gayle. "I'd show them a few moves and realize Virat's got the skills. He can move, you know. But if it's an Indian dance, Chris Gayle will win. If it's a Caribbean dance, Chris Gayle will win!" he added.
With this endorsement from one of India's most respected cricketers, Chris Gayle's status as an IPL legend is further cemented, as fans eagerly await his next explosive performance on the field.