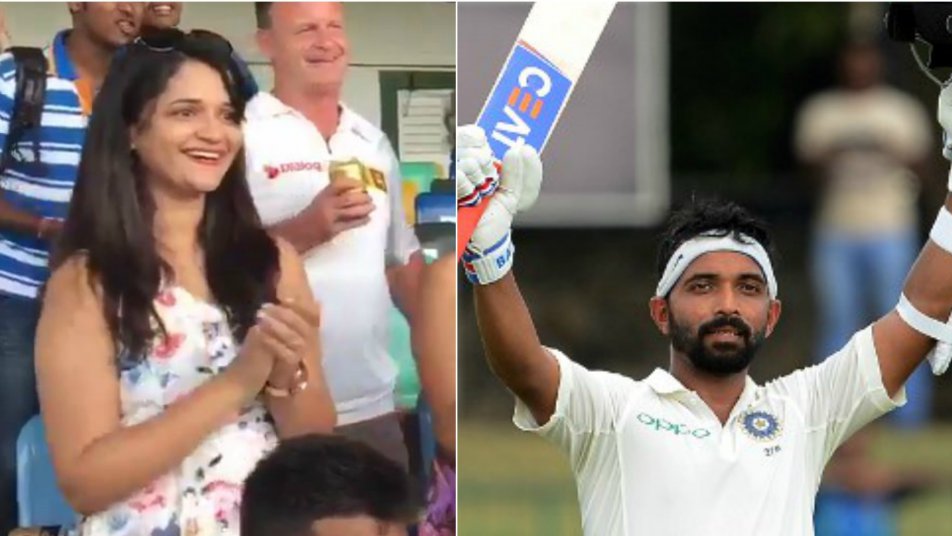 In the face of adversity, true champions reveal their mettle. Ajinkya Rahane, the seasoned Indian cricketer, exemplified this during the World Test Championship (WTC) final against Australia at The Oval. Despite suffering a painful injury, Rahane's unwavering determination saw him continue to bat, a decision that has since captivated fans and fellow players alike.
Rahane's courageous performance came to light when his wife, Radhika, shared an emotional message on Instagram. She revealed that Rahane had been struck on his right index finger due to the pitch's variable bounce, causing him considerable pain. However, in a display of remarkable selflessness and determination, Rahane refused to leave the field for scans, choosing instead to continue batting for the team.
"Despite your swollen finger, you refused a scan to protect your mindset and focused on batting, displaying incredible selflessness and determination. With unwavering resilience and commitment, you took your place at the crease, inspiring us all. I'm forever proud of your unwavering team spirit, my resilient partner. Love you endlessly!" Radhika wrote.
Rahane's decision to prioritize the team over his personal discomfort is a testament to his dedication and team spirit. His inspiring knock of 89 runs, despite the injury, was a key factor in India's fightback on Day 3 of the WTC final. His partnership with Shardul Thakur, resulting in a 109-run stand, was instrumental in preventing a complete disaster for the Indian team.
Reflecting on the day's play, Rahane emphasized the importance of taking one session at a time and not thinking too far ahead. He expressed satisfaction with his performance and praised the team's collective effort.
Rahane's resilience has not only won him admiration from fans and experts but also serves as a reminder of the grit and determination that cricket, often termed a gentleman's game, demands. His decision to continue playing despite his injury underscores the spirit of sportsmanship and the unwavering commitment that athletes have towards their teams.