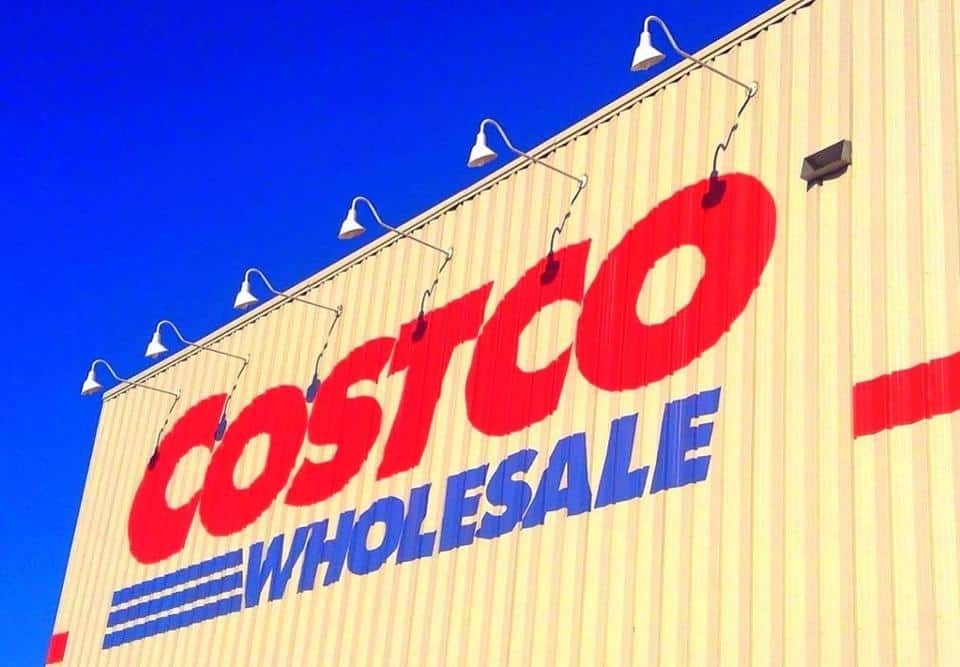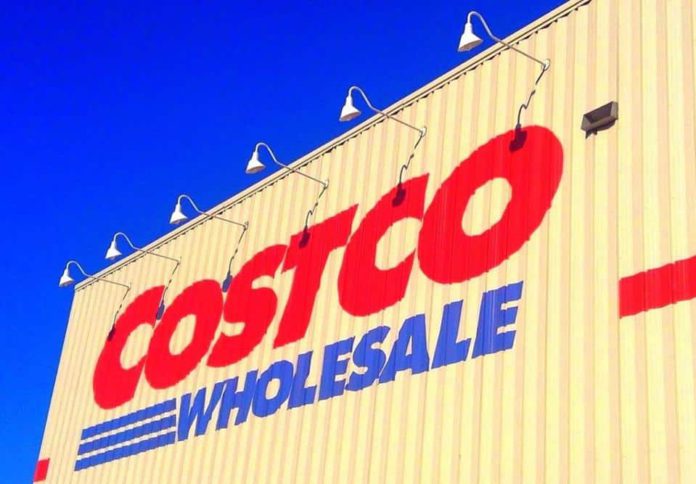 Costco Black Friday Deals are here and you just can't miss them. This year, Costco is offering huge discounts on their products on the occasion of Flack Friday 2019. If you are not a Costco member, then this is the right time to sign up for their membership. The price club just revealed the chain's massive holiday-savings catalog — which includes in-store and online deals for Black Friday and Cyber Monday as well as different parts of November.
Costco Black Friday Offers and Discounts
There are lot of products where you can save money. Costco Black Friday advertisement is official now and is full of impressive deals and offers. Costco is a must visit destination when it comes to the Black Friday 2019 sale.  There are any discounts, and more are yet to come.
Also read: Amazon Black Friday Deals 2019 – Best Big discount Items
Costco Black Friday Best Deals
Costco is very serious about the Black Friday 2019. They have announced massive discounts on the most beloved products from the tech industry.
Samsung Galaxy Note 10+, Galaxy S10 or Galaxy S10+ – $420 Costco Shop Card with qualified activation on AT&T or Sprint
10.1-inch Samsung Galaxy Tab A 128GB – $199.99 (save $100)
Xbox One X and second controller bundle (save $100)
13.3-inch Apple MacBook Pro with Touch Bar, Intel i7 model – $1,499.99 (save $250)
14-inch Lenovo IdeaPad S340 Chromebook – $199.99 (save $100)
Costco Black Friday Deals for Apple Products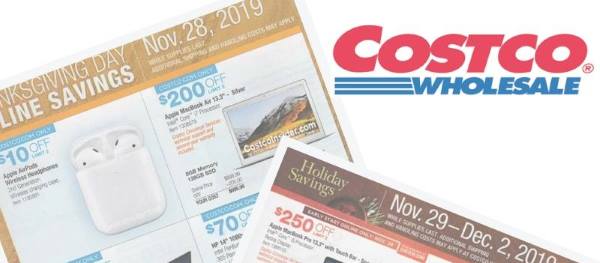 Black Friday is the best occasion to buy Apple products since there are a lot of discount options. Here are some deals from Costco:
New Apple MacBook Pro 13.3-inch with Touch Bar – Intel Core i5 – 8GB Memory – 128GB SSD – Silver – $999.99 (save $250)
27-inch iMac with 4K Retina Display – $1,399 (save $330)
21.5-inch iMac with 4K Retina Display – $1,149.99 (save $300)
There are more deals to come on the occasion of Black Friday. So don't miss any Costco Black Friday Deals.