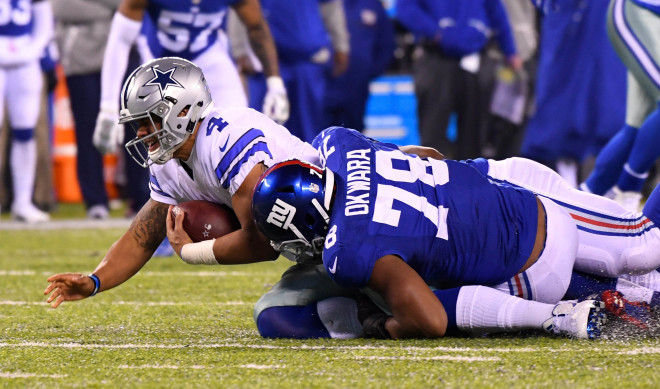 At times during each season, teams need other players to step up in case somebody gets injured or just needs a breather for a play or two. Second-year defensive end Romeo Okwara could be a huge factor on the defensive line for the New York Giants in the 2017 season.
He started in five games last season when Jason Pierre-Paul had a season ending injury and during that time Okwara had 25 tackles and one sack. It seemed like on every single down, he made an impact as he was equally adept at stopping the run and creating a pass rush.
Undrafted out of Notre Dame,  the Giants signed him as an undrafted free-agent in 2016. Okwara would be the first guy called upon if Pierre-Paul or Olivier Vernon get injured, but the Giants are hoping that doesn't happen. That said, Okwara will definitely be in the rotation on the defensive line even when they are healthy. He will be an x-factor for this defensive line in 2017.